This fixation has migrated from the fringe of the fringe over on Breitbart.com, which shamed itself in July with headlines announcing that border officials had found a "Muslim prayer rug" at the Arizona border that turned out to be an Adidas soccer jersey. In August, Breitbart protégé James O'Keefe, the goofball behind the ACORN sting and other dumb stunts to entrap evil liberals, snuck across the border in an ludicrous Osama bin Laden costume, to "prove" America's worst enemy could penetrate our weak southern flank, even though he's dead.

If you heard about O'Keefe's stunt, you probably chuckled darkly (especially if you saw photos.) You chuckled, that is, unless you're Sen. John McCain. If you're Sen. John McCain, you used O'Keefe's stunt to browbeat a top Homeland Security official, Francis Taylor, at last week's Senate hearing about the ISIS threat.

When Taylor insisted officials "have the intelligence and the capability at our border" to block terrorists from crossing, McCain shot back: "Well you know it's interesting because a American reporter named James O'Keefe dressed as Osama bin Laden walked across the border at the Rio Grande river undetected. Does something like that concern you?" Taylor said O'Keefe was not "undetected," and that border officials saw him and his crew, but McCain wasn't satisfied.

Now it's a full-blown panic. The Drudge Report's top headline hypes "ISIS at the border?" even though the New York Times story it links to explains how the U.S. is working hard to debunk this conspiracy, though it can't work faster than Fox News is hyping it.
For some unknown reason, Senate Republicans do not appear to be interested in closing the wage gap for working women…
Christina Hoff Sommers
Cathy Young
Jill Stanek
The Politichicks
Ann-Marie Murrell, Morgan Brittany and Dr. Gina Loudon
Janet Bloomfield
Lila Rose
Phyllis Schlafly
Names have been named.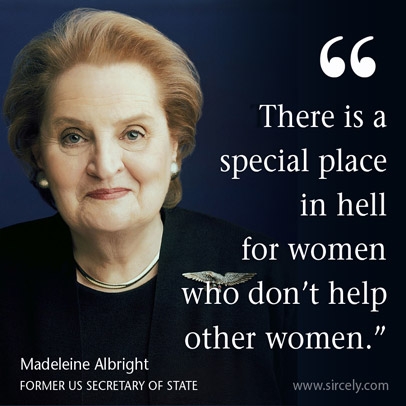 Our healthcare shouldn't cost us our home.

That's why we're asking you to email Governor Brown to demand that he sign SB 1124 into law now!

Without this bill, California will remain one of only 10 states that collects for all medical care for Medi-Cal recipients, including the total premiums paid to a health plan. That means that when someone insured by Medi-Cal passes away, their family members can be stuck with big bills.  Too often this means losing family homes to pay the bill.
SB 1124 (Hernandez) would require the state to only collect what is required under federal law, prohibit collecting from the estate of a surviving spouse of a Medi-Cal beneficiary, and require DHCS to provide information free of charge, of the total amount of Medi-Cal expenses that would be subject to asset seizure.
Will you tell Governor Brown to sign SB 1124 now?